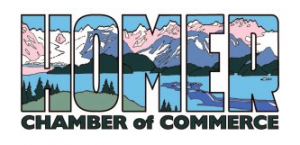 It was announced yesterday that the Homer Chamber of Commerce in Alaska will be dropping its membership with the U.S. Chamber, citing that the national organization's right-leaning politicking isn't in line with what local businesses want.
From CBS News Business:
The decision by the Homer Chamber of Commerce is good news for Carri Thurman, co-owner of Two Sisters Bakery in the fishing community of 5,000. A former member, Thurman left the local group out of frustration over its affiliation with the U.S. Chamber, particularly the national organization's "politicizing" against climate change legislation. Now she's ready to rejoin her peers.
"I plan on taking them a bouquet of flowers and congratulating them on their choices," she said.
Monte Davis, Executive Director of the Homer Chamber of Commerce, visited a number of businesses in his community and found that many of the owners felt similarly about the local chamber's affiliation with the national organization; ultimately, the Board of Directors decided to cancel their membership. "It doesn't behoove us to be a member of that organization anymore. They certainly do not represent the interests of small towns, small businesses and individuals."
Although the U.S. Chamber claims to represent 3 million small businesses nationwide, its lobbying and electioneering rarely reflect the needs of the small business community. The Chamber lobbies heavily during elections (it spent as much as $33 million trying to influence midterm 2010 elections, and has announced that it will beat that in 2012), is the biggest blockade to passing effective climate change legislation, and is determined to eradicate federal environmental protections and the EPA, highlighting a partisan right-wing agenda that doesn't sit well with thousands of business owners across the country.
Dozens of local chambers nationwide are taking note of the disconnect between the Big Business lobbying of the U.S. Chamber and the needs of the small businesses community, and are publicly distancing themselves from the national organization. Click here to read some of their statements about why they decided to quit (and don't forget to click on the "Local Chambers" tab).