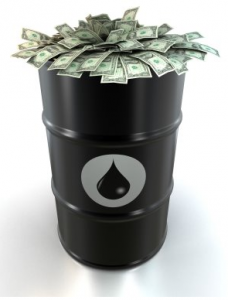 Earlier today, the State Department released a report claiming that the Keystone XL pipeline would have a "minimal impact" on the environment. While this was not an entirely unexpected move, the environmental community has condemned the report, and the Sierra Club sent out a press release stating, "The U.S. State Department's final report on the Keystone XL today is an insult to anyone who expects government to work for the interests of the American people."
Not surprisingly, the U.S. Chamber and it's friends in the oil industry are thrilled at the State Departments "findings." Matt Koch (of Koch Industries, the multi-billion dollar chemical and petroleum conglomerate) is vice president at the U.S. Chamber's Energy Institute, which recently created the "Partnership to Fuel America" in order to promote the Keystone XL pipeline as a clean and smart economic move for our country. If this smells fishy, that's because it is.
The Partnership to Fuel America is clever ploy by the U.S. Chamber and it's wealthiest corporate members from the oil industry to distort the truth about the Keystone XL pipeline. Under the guise of "creating jobs" and promoting "economic security," they are lobbying tirelessly to get this pipeline approved, which—for the price of a few thousand jobs and a minimal effect on national gasoline prices—would threaten the drinking water of millions of Americans, traverse sensitive ecosystems, displace indigenous communities and end all hope of slowing catastrophic climate change.
Why would the U.S. Chamber be lobbying for a project that could wreak havoc on our economy and people? Because it's wealthiest oil-industry members are set to rake in huge profits if the pipeline is approved, and that, in turn, means a huge spike in profits for the U.S. Chamber.